John S. "Kujo" Kujawski Obituary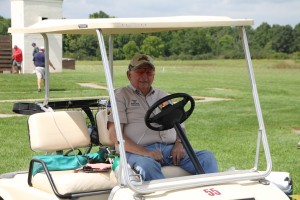 It is with much sadness that we report the death of John S. "Kujo" Kujawski, a long-time assistant chief referee for NSSA, on Christmas Day following a brief illness. His funeral Mass was celebrated on January 4 in East Bethany, New York.
Kujawski was born in Batavia, New York, and in 1960 was inducted into the U.S. Air Force, where he was a fighter jet mechanic. After traveling all over the U.S., Europe, and Far East, he returned to New York where he worked as a tool and die maker until his retirement in 2003.
He enjoyed traveling with his family in his motorhome, fishing, and exploring the outdoors. He was an avid skeet shooter and became a registered referee in 1976. He became assistant chief referee for NSSA in 2005 and helped run shoots throughout the U.S. and Canada. He was inducted into the New York Skeet Shooting Hall of Fame in 2000 and the NSSA Hall of Fame as a referee in 2013. He remained active in skeet shooting competitions around the country until his death.
Kujawski was a member of the Five Point Rod & Gun Club, the Conesus Lake Sportsmen's Club, and Addison Rod & Gun Club, all in New York, American Legion Post 303 in Bonita Springs, Florida, and the Polish Falcons Post 498 of Batavia.
Memorial contributions may be made to the Bethany Volunteer Fire Department or the Five Point Rod & Gun Club.