Glenn McWalter Obituary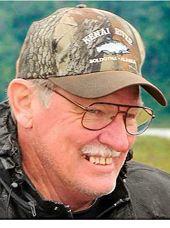 We regret to inform you that Glenn Andrew MacWalter of Glendale, Arizona, a long-time NSSA member, NSSA director, and past president of the Arizona Skeet Shooting Association, passed away on November 8, 2015, following a courageous 11-year battle with multiple myeloma. He was 72.
Glenn's daughter Traci has been a long-time skeet referee and achieved Master Referee status at the recent World Skeet Championships.
In his youth, Glenn was an Eagle Scout, later serving in the United States Air Force during the Vietnam conflict. He was an avid hockey fan, coaching his children's teams and following the Boston Bruins and then the Phoenix Coyotes. He enjoyed hunting, fishing, and skeet shooting, especially with his son and grandchildren.
Glenn is survived by his wife of 49 years, Carol (Jordan) MacWalter; daughters Robin, Debbie, and Traci; a son, Sean McWalter; brother, James MacWalter, and 10 grandchildren. A celebration of life for Glenn was held on November 21st at Ben Avery Shooting Facility. If you wish to donate a memorial in Glenn's honor, he requested that donations be made to the Junior Skeet Shooting Fund: Ben Avery Clay Crushers, 17 E. Tanya Rd., Desert Hills, AZ 85086.