C.C. "Dusty" Rhodes Obituary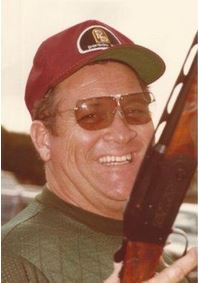 We are saddened to report the death of long-time NSSA member and former NSSA National Director C.C. "Dusty" Rhodes on June 12, 2015.
Dusty had a 25-year career with the Florida Highway Patrol and later worked as an arson investigator with Florida's State Fire Marshal's office. Since 1973, his favorite hobby was skeet shooting, and he loved both the sport and the skeet family he met along the way. He represented Florida as an NSSA National Director.
Among his skeet shooting accomplishments was winning the Florida State Skeet Championship three times and being inducted into the Florida Skeet Shooting Hall of Fame.
A celebration of life service was held on June 15.
See the complete obituary and express your condolences.