NSCA Member Nick Fedoroff Obituary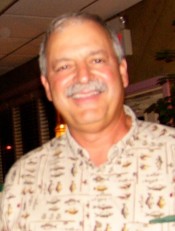 NSCA extends its sympathies to the friends and family of Nick Fedoroff, who passed away on February 19. He was a long-time NSCA member from Cape May, NJ, who often shot with Diane Sorantino and Bob Lepor and participated in many National Championships.
Originally from Pennsylvania, Nick joined the Cape May Police Department in 1972 and became a partner of Diane Sorantino. He retired after 26 years of service and began a part-time career as a safety officer working on oil spill recovery projects.
"Nick's kind spirit, generosity and amazing sense of humor inspires all that knew him," said Sorantino.
Nick is survived by his wife of 42 years, Sandy; his son, Kent; sister, Anne (Stanley) Poleck; brother, Francis (and Stephanie) Fedoroff; extended family, and many friends.
Nick's memorial gathering will take place on Saturday, February 28 at 11 a.m. at the Spilker Funeral Home in Cape May, followed by a time of remembrance by family and friends. Interment is private and at a later date. In lieu of flowers, memorial contributions can be made to the Nick Fedoroff Community Kindness Fund, 9 Melody Court, Cape May, NJ 08204. You may read additional information and offer condolences at spilkerfuneralhome.com