Douglas Seward Passes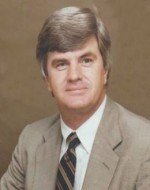 We have been informed that long-time NSCA member and avid sporting clays shooter Douglas Day Seward of Greenfield, Minnesota, passed away on February 6 after a battle with cancer.
Among his survivors are his wife, Nancy Cowette Seward; daughters, Jennifer Anne Beckman (Andrew) and Elizabeth Day Seward; sister Karen Goarke; and brother Jim Seward.
Doug served in the Marine Corps in the Vietnam War before moving to the Twin Cities. His professional career was devoted to the commercial real estate industry. He was an avid outdoorsman who shared his passion for fishing and sporting clays with many great friends. Doug was extremely proud of the beautiful Arabian horses produced in the family breeding program which spanned over 30 years.
Visitation will be Thursday, February 12 from 6-8 p.m. at Riverwood Covenant Church (7189 69th Avenue North, Greenfield). Funeral service will be Friday, February 13 at 11 a.m. at the same church. The family asks that any memorials be directed to Ducks Unlimited, Youth Education and Shooting Sports for Minnesota, or to NC Little Memorial Hospice.
NSCA's staff and members extend our condolences to Doug's family, friends, and fellow shooters.
You can view his complete obituary at www.davidleefuneralhome.com.