Ann Myers, Former NSSA-NSCA Director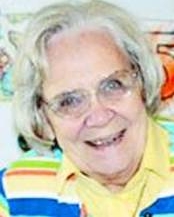 We are saddened to report that Ann Aikman Myers, 84, former Director of NSSA and NSCA, passed away on July 18. Her grandson, Eric Battersby, informed us that she died of Alzheimer's disease.
"I grew up visiting her at the house up on the hill at the National Shooting Complex," said Battersby. "I know that she truly loved being a part of the NSSA-NSCA, and she dedicated many years of her life to the organization."
Ann was born in Washington, IN, and moved with her family to Texas in 1942. She graduated from Brackenridge High School in San Antonio.
She developed an interest in skeet shooting, and in 1975, Ann became the owner of the Mobile (AL) Shooting Center. In 1979, she was named the Executive Director of the National Skeet Shooting Association. In 1988, she became the manager of the Dallas Gun Club, until 1999 when she returned to the National Shooting Complex as Director of the NSCA, a position she held until retiring in 2006.
"Ann had many friends in the skeet and sporting clays family, and we will all miss her," said Michael Hampton, NSSA-NSCA Executive Director.
There will be a funeral mass at St. Brigid's Catholic Church, 6907 Kitchener St. in San Antonio, on August 2 at 1:00 p.m. Visitation will precede the service from 12 noon until 1:00 p.m. at the church.
In lieu of flowers, the family requests that any memorial donations be made to the San Antonio chapter of the Alzheimer's Association.