Harry "Hub" Hubbard Johnson, Jr. Obituary
Harry "Hub" Hubbard Johnson, Jr., an internationally known sporting clays shooter, Team USA member, and a longtime horseman, died the afternoon of March 28 in Central Kentucky.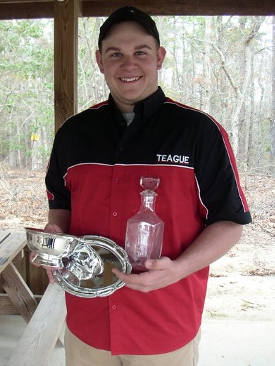 A champion Junior clays shooter, Hub was a member of Team USA Sporting and FITASC from 2005 to 2008, serving as Junior Team Captain for FITASC and Sporting in 2007. He was Junior All-American 1st Team from 2004 to 2009 and had NSCA National and U.S. Open podium finishes in 2004 to 2008.
A memorial scholarship fund has been established in Hub's name to benefit deserving students from the racing industry. Those wishing to donate to the Harry Hubbard Johnson, Jr. Scholarship Fund may do so by visiting raceforeducation.org and following the links to Hub's scholarship.
Read more about Hub's life in this article from BloodHorse.com.