Steve Peterson Obituary
We are saddened to report the passing of Steven Craig "Steve" Peterson on Tuesday, January 8.
Steve, age 62, was owner of NSCA member club Shooters, Inc., a Minnesota range and mobile unit.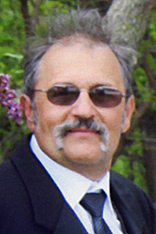 Steve passed away at the Avera Marshall Regional Medical Center. A celebration of Steve's life will be Saturday, January 12 at 10:00 a.m. at Our Saviors Lutheran Church in Milroy, Minn. Visitation will be one hour prior to the service. Burial will be in the Redwood City Cemetery.
Steve was born August 15, 1950, in Marshall to Warren and Dona (Welter) Petersen. He was baptized and confirmed at Our Savior's Lutheran Church in Milroy. He graduated from Milroy High School in 1968 and attended Southwest State University, graduating in 1972. Upon graduation, he became a partner in the family farming operation near Milroy, Minnesota.
On July 6, 1974, Steve was married to Cindy Bruns. They lived on a farm near Milroy their entire married life, and raised two children, Leslie and Nathan.
Steve enjoyed spending time with his family and friends in the outdoors. He was an avid hunter and fisherman and had many fond memories of hunts for deer, antelope, turkey, ducks, geese, and pheasants.
Steve also enjoyed the shooting sports, especially clay target shooting. He traveled around the Midwest with his family and friends, setting up sporting clays tournaments. He also hosted competitions and fun shoots at the family's range outside of Milroy.
Steve is survived by his wife, Cindy, and his two children, Leslie (and John) Murphy of Pierre, South Dakota and Nathan of Milroy.
He was preceded in death by his parents, Warren and Dona, and his brother Dennis.
NSCA and its staff wish to express their deepest sympathies to Steve's family and friends. He will be greatly missed.