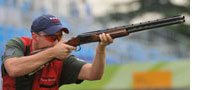 NSSA
Skeet Shooting
In 1920, a group of American bird hunters started shooting clay targets to practice wingshooting, and thus began the game of Skeet. NSSA is the world's largest organization dedicated to Skeet.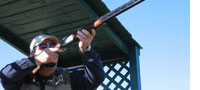 NSCA
Sporting Clays
Sporting Clays is the closest thing to actual field shooting of all shotgun sports. Founded in 1989, NSCA is the premier Sporting Clays organization in the US, with members and clubs worldwide.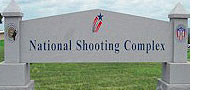 National Shooting Complex
This multi-million dollar complex is one of the most complete sport shooting and event facilities in the world. Located in San Antonio, Texas, it is the headquarters of NSSA and NSCA.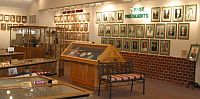 NSSA-NSCA Museum
and Hall of Fame
The Museum and Hall of Fame, located at the National Shooting Complex, houses the artifacts of the NSSA and NSCA and honors the recipients of the associations' most prestigious awards.