SCTP Has New Venue for 2016 Nationals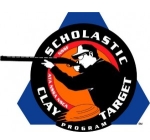 The Scholastic Clay Target Program (SCTP) will have a new venue for its 2016 National Championships, the Cardinal Shooting Center in Marengo, Ohio. The event is planned for July 9-16.
The World Shooting and Recreational Complex (WSRC) located in Sparta, Illinois, has been home of the SCTP National Championships for the last several years. Due to the unresolved statewide budget issues in Illinois, the state-owned WSRC remains closed at this time with no communicated schedule for reopening. The SSSF board of directors and senior leadership team have evaluated different options to keep the event in Sparta, but due to the potential for continued closure, the Foundation sought a situation that would provide certainty for the 2016 National Championship event.
The SSSF National Championships contract with the Illinois Department of Natural Resources (IDNR) extends through July of 2017. The SSSF and IDNR have mutually agreed to suspend the contract for 2016 and will meet again to revisit the terms for 2017 in September of this year.
The Foundation has entered into a one year agreement with the Cardinal Center Campground and Shooting Center to host the 2016 National Championships. The Center has 52 trap fields, three sporting clays courses, and rifle and pistol range construction is well underway for Scholastic Action Shooting Program (SASP) events to be held concurrently. Several large-scale infrastructure projects are commencing at the center to accommodate the multiple shooting disciplines the SCTP and SASP championships bring. These projects include construction of 14 new skeet fields and 14 new action shooting bays which are scheduled to be completed well prior to the championships in July.
The center is located 30 miles north of Columbus, Ohio.