Mega Blast: Diamond Classic at GHGC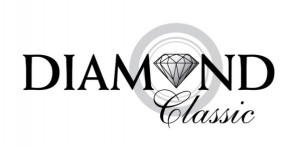 Greater Houston Gun Club (GHGC) invites shooters to their upcoming NSCA Mega Blast shoot, the Diamond Classic, on March 10-13.
GHGC manager and tournament director Kevin Dougherty promises a spectacular event with great targets, food, hospitality, lots of door prizes, and, of course, four action-packed days of shooting. "We work hard every year to come up with new, fresh ways to make this event bigger and better, and 2016 is no exception," says Dougherty. The club has added a 100-target prelim 5-stand that will be shot on Thursday only and increased the FITASC event to 100 targets on Thursday-Friday or Saturday-Sunday.
Dougherty reports that previous Diamond sponsors Beck and Masten GMC North and Hinz Jewelers have stepped up once again to be part of the event, and Able's Sporting and West Side Drywall are returning as main event sponsors.
Shooters who participate in all events can rack up a total of 750 targets over the weekend and will compete for the event's largest-ever prize pool. $50,000 in guaranteed cash payouts will be up for grabs.
Veteran target setter, TargetLine instructor, and Master class shooter Steve Schultz will be setting targets for the main event and FITASC. Schultz says he is excited to return to set targets at the Diamond and plans to have a challenging, yet entertaining set of targets that can appeal to everyone.
Some of the world's top shooters regularly compete in the Diamond Classic, with defending champion Gebben Miles winning two of the last three events and Bobby Fowler a five-time champion. Other recent winners include Cory Kruse, Zachary Kienbaum, and Brad Kidd.
Registration is now open at iclays.com or greaterhoustongunclub.com.
For squadding questions, shooters may contact Ashley Burnett, 281-437-6025, Ashley@greaterhoustongunclub.com. For general general questions and sponsorships, contact Kevin Dougherty, 281-437-6025, manager@greaterhoustongunclub.com.