16th World Vintage Is February 25-28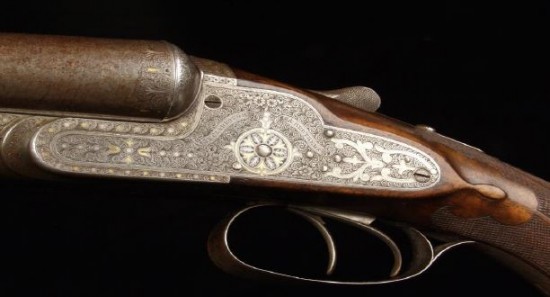 NSSA's 16th Annual World Vintage Skeet Tournament will be held in Gainesville, Florida, February 25-28 at Gator Skeet & Trap Club.
The event will follow the rules from the NSSA's first [circa 1935] World Shoot in Cleveland, Ohio. The vintage game is recognizable but uses the 1935 0-3-second variable target release and a low-gun starting position. Guns of any vintage may be used, but they must be pump or side-by-side shotguns.
Skeet competition is offered in 12, 16, 20, and 28 gauges and .410 bore, plus daily side games that include Olympic trap, 5-stand sporting, and a walking international trap game.
All events are 50 targets each with a fee of only $25.00. This is an Event 6 tournament, so scores shot will not impact a competitor's regular target string, but will be applied to one's lifetime target count. The Lewis Class will be used for awards distribution.
Competitors and guests will also be treated to a free Friday fish fry and Saturday wine and cheese party.
For more information, visit www.imperialpolkgunclub.com/vintagers.htm, or view the program here.